ProSport Cycling assures you an experience of a lifetime as we cover the famous Col's around the iconic French Alps, Pyrnees and along the cobbles of Champs Elysees. Follow in the footsteps of your famous riders around Alpe D'Huez, Mont Ventoux and Col du Galibier, followed by a fresh European espresso, wine and meal. Be part of the dream with this 15 day mountainous package and come back a better rider than you ever have been before.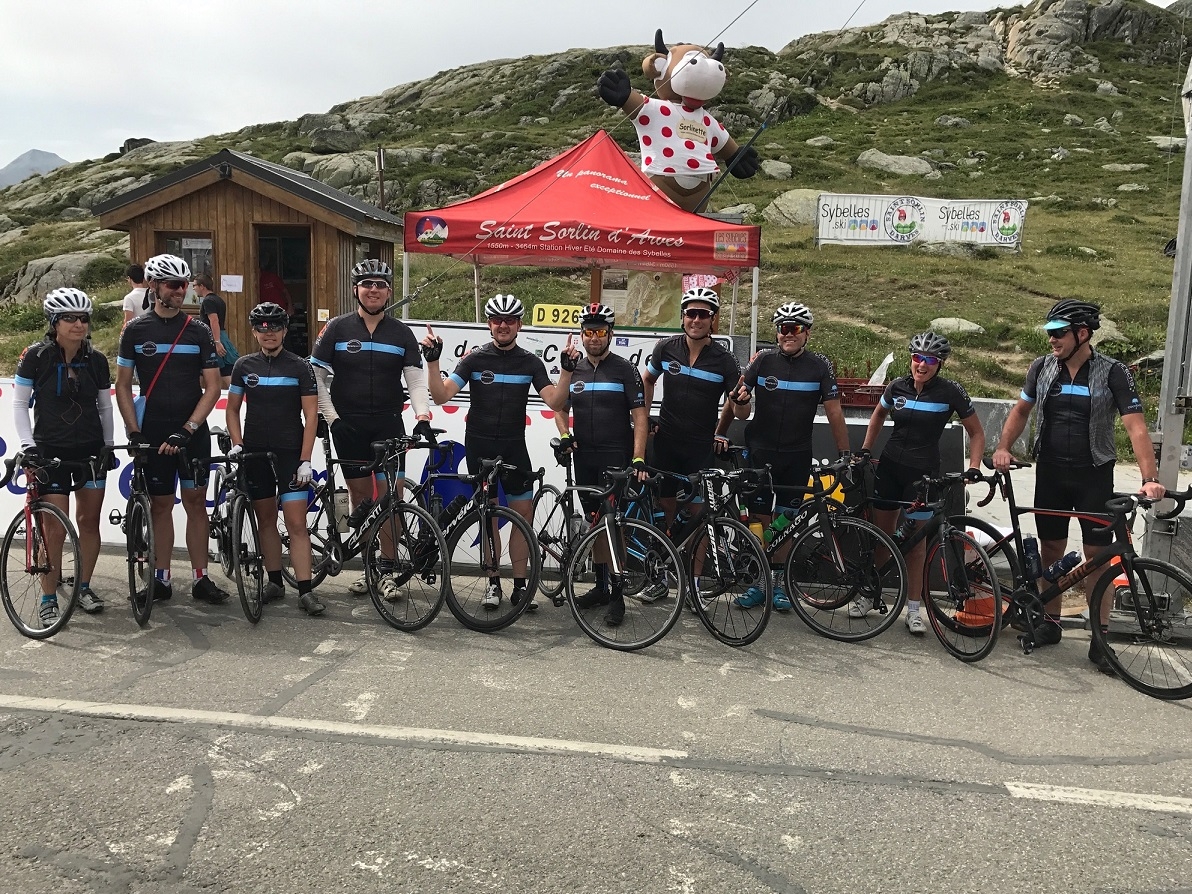 Overview
• 14 nights in the Alps
• Provence, Pyrenees and Paris
• Experienced riding guides
• Hotel and airport transfers
• Local knowledge
Example Trip Itinerary
Day 1
Cauterets 21 km (452 m)
Day 2
LuzArdiden / Hautacam: 100 km (2,572 m)
Day 3
Soulor / Aubisque: 95 km (2,113 m)
Tour Day - finish line at Pau
Day 4
Spandel: 55 km (1,635 m)
Tour Day - start line at Pau
Day 5
Tourmalet: 102 km (2,025 m)
Day 6
Pau to Ventoux
Travel day
Day 7
Ventoux via Gorge: 105 km (2,104 m)
Day 8
Ventoux: 50 km (1,035 m)
Sunrise ride in Ventoux starting at 4am
Round trip of Ventoux: 102 km (1,700m)
Day 9
La Berarde (pm): 42 km (920 m)
Travel from Ventoux to the Alps in the morning
Day 10
Coix de Fer : 106 km (2,100 m)
Day 11
Alp d'Huez: 62 km (2,016 m)
Day 12
Galibier: 101 km (2,349m)
Day 13
Travel day to Paris via train
Day 14
Final day of the Tour de France
Prepare for your trip
This tour is "all about the riding", why go all that way to stand around waiting for a group of cyclists to go past in an instant when you can be tackling some of the world's best Col's. (Don't worry, some days we do wait on the mountain for the Tour de France to arrive as well!).
With most of our climbs between 1-3 hours, our preparation training ensures that you can easily last the distance without cramping. And as we get closer to the tour date, we make sure you can do a greater than 4-hour "high power" endurance ride.
As part of the training, we take you for spin sessions in our altitude chamber, we spend plenty of hours out on the road practising our climbing through the Dandenongs and a combination of leg work, yoga and core strengthening.
We always train the mind as well, as much of what's needed to do serious climbing is mental strength. We'll guide you through 3-6 months training prior to the Tour to get you prepped and ready to tackle those hills.