We take the Lomosho Route up the worlds tallest free-standing mountain, Mt Kilimanjaro. Standing 5895m above sea level, 'Kili' looks over the African Sahara. Words simply can't describe the elation and euphoria felt while climbing her.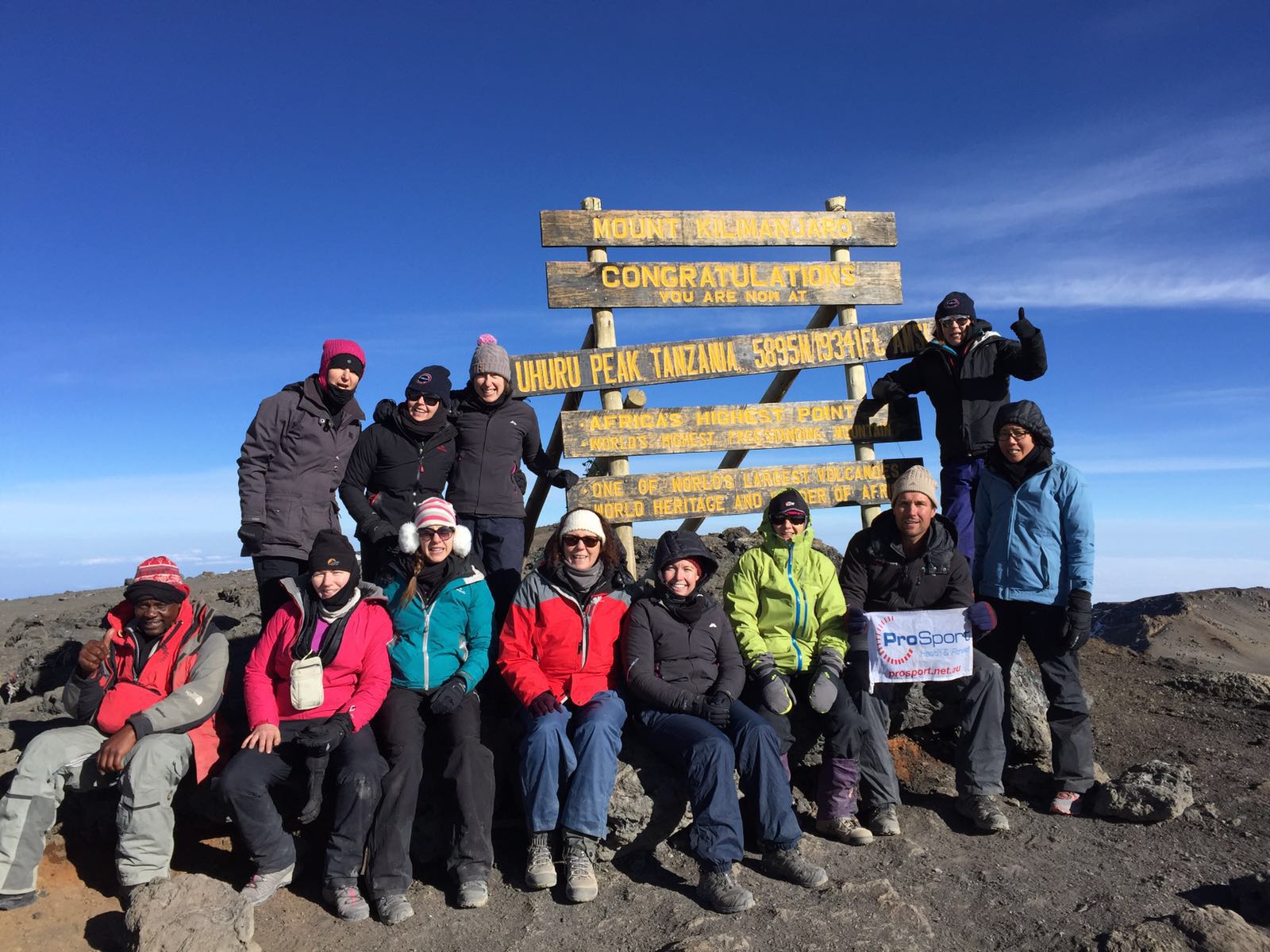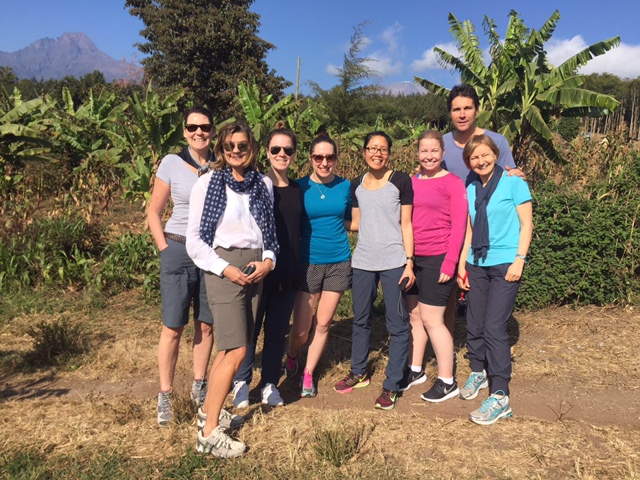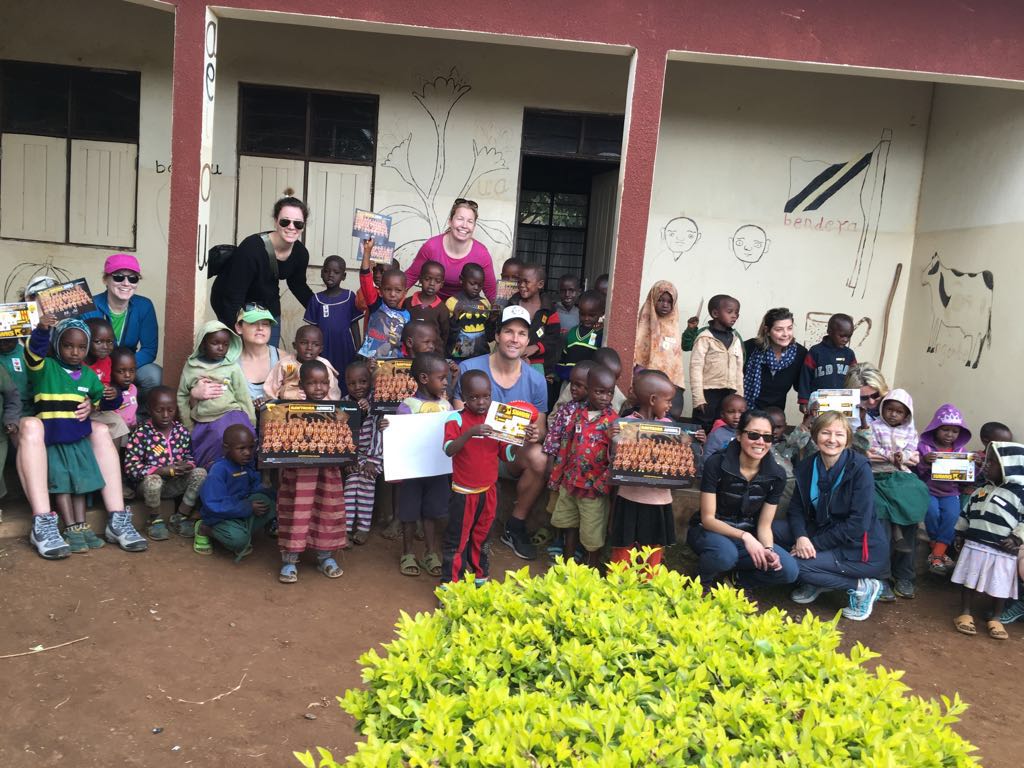 Overview
• 11 day trip
• Altitude training
• Experienced Australian guide
• Food and camping equipment
• Accommodation, permits and transfers
Example Trip Itinerary
Day 1
Upon arrival at the Kilimanjaro International Airport, we will be met by our guides and transferred to our hotel.
Day 2
Rest and relaxation at hotel.
Optional day adventures include (Day safari (extra cost), visit orphanage, visit Arusha Town).
Pre Trek Briefing.
Day 3
Londorossi gate to Mti Mkubwa Camp (2,800m) : 4 hours
Trekkers are transported to the starting gate, which is 2,000m and then further to Lomosho Glades (2,200m). Roughly a 5 hour drive from our accommodation, which include gate formalities, etc. The forest track to Lomosho Glades is quite rugged and vehicles may need to stop prior to the trailhead, particularly if wet. They will get as far up as they can. Once at the trailhead, we have a 3-4 hour walk, ascending through the forest until we reach Mti Mkubwa camp (2,800m). This is a forest clearing, dominated by large trees.
Day 4
Mti Mkubwa Camp to Shira 1 Camp (3,500m) : 6-7 hours
Climbers emerge into the moorland, above the forest after roughly 1hr of trekking, detouring northwards to Shira ridge. We pass beautiful and rugged moorland with views to the west of the plains below Mt Kilimanjaro. At the north edge of the Shira ridge, the path turns eastwards and drops to the Shira plateau. Camp is located by a stream.
Day 5
Shira 1 Camp to Shira 2 Camp (3,800m) : 3 hours – direct : 7 hours – detour
The trail continues across the plateau towards Kibo. After 2 hours, the edge of the plateau is reached and the path ascends to Shira hut at 3,800m, this is the most direct route. ProSport will use this opportunity to branch off to Shira Cathedral and Shira Needle, the imposing hills on the southern side of the plateau, spectacular views look down over Machame ridge. Pending the weather (and the group status), we may also detour Cone Place, the centre of the now distinct volcano, which allows us to see over Shira plateau.
Day 6
Shira 2 to Barranco Camp (3,985m) : 6-7 hours
The path continues through the high altitude desert directly towards Kibo. After about 4 hours, we reach the Lava Tower (4,600m). We are now directly at the foot of the Great Western Breach of Kibo, which is where a pre-historic glacier has formed Umbwe Valley. We descend through the Umbwe Valley to Barranco for the night.
Day 7
Barranco to Karanga Valley (4,000m) : 4-5 hours
The path climbs out of the Barranco Valley to the Barranco wall (kissing wall). This is a steep (1-2 hour) climb, which ascends 300m. The path gently follows the undulating Kibo South Circuit. Amazing views over the Kibo's southern glaciers. After 3-4 hours of trekking, we reach Karanga valley, which is a short but steep descent, with a small stream running through.
Day 8
Karanga Valley to Barafu (4,600m) : 4-5 hours
Barafu camp is also known as base camp. A steep section to start the day followed by a long (with small ascent) up to Barafu, which is also known as base camp. A chance to rest before getting up ready to summit tomorrow.
Day 9 (SUMMIT DAY)
Barafu Camp to Uhuru Peak (5,896m) : 12 hours
Climbers are woken around 11pm. With a chance for a quick bite to eat and wearing your warmest layers, we trek off around midnight over the rocky ridges, which later turns to sandy footing. This surface can be loose and hard going. On the steep sections, the path zig-zags and usually takes around 7 hours to reach Stella point, on the crater rim. Views of the sun rising over Mawenzi are spectacular. Stella Point is 5,750m. From here the path goes on the outskirts of the crater rim to the summit, Uhuru Peak. After hugs of celebrations we quickly descend back to Barafu, which can take 3-5 hours. After a rest and meal we head back to Mweka Camp at 3,100m, an extra 3-4 hours. If it is late or trekkers are tired, we will stay at Millennium Camp (3,800m).
Day 10
Mweka Camp to Mweka Gate
The path descends for around 3 hours through the forest to Mweka gate, where our vehicle will be waiting to take us back to the hotel. Celebration dinner with team and local guides.
Day 11
Rest day and transfer to next destination.
Prepare for your trip
Our training comprises of High Altitude, Trekking, Strength & Core Sessions. We spend the majority of our time training in the altitude chamber, slowing increasing the altitude and acclimatising over a number of sessions with the last few sessions getting up to around 5000m. Our treks see us out and about hiking through the Dandenongs, Macedon Ranges and some urban walks with solid hills! Along with Altitude and Trekking we focus on strengthening our legs & core – the ultimate tool for preparing you for carrying your packs on your hike.